God has delivered me from so much!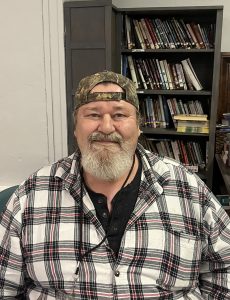 When Bill graduated from NGM's recovery program in August 2021, he decided to stay on as a resident assistant. He wanted to give back and knew his own story of overcoming addiction could encourage other men to do the same. He loved leading devotions every morning, helping out in the kitchen and just being there to lend a listening ear to anyone in need.
But when Bill developed serious heart problems, he was told he needed open heart surgery.
Bill remembers, "Before I went into surgery I said, 'Lord, you have delivered me from so much already, I know you can get me through this, too. But if you choose, you can also take me home to be with you.'"
The surgery went well, but a post-operative infection has taken a serious toll. Bill continues to struggle but is persevering, strengthened by a sense of responsibility for the men he ministers to, and his desire to continue seeking reconciliation with his children.
Please continue to pray for Bill as he struggles to regain his health. And thank you for making stories like Bill's possible.
I never imagined the Lord could transform me like this!
Todd recalls unimaginable abuse at the hands of his foster parents as early as age 5. Though he was later adopted by a loving couple, the damage was done, and Todd spent many years battling alcoholism and an addiction to cocaine.
Todd started coming to Niagara Gospel Mission in 2012 for meals and shelter. Often, he would come inside for a hot meal in the evening, then go back out to his car to drink.
But in 2021, staff members convinced Todd to try the discipleship program. He agreed, and through the program, Todd gave his life to the Lord!
In November 2022, Todd celebrated one year of sobriety, and is now working at the Mission as a cook. "November 30, 2021, I took my last drink," he recalls today. "I never imagined that the Lord could transform me like this. I hope others can experience the freedom the Lord gives to us.
"It's only through the love of Christ that I can forgive the things that were done to me. But after the pain Jesus went through for me, I have no excuse not to forgive. What a loving God we serve!"
*Names may have been changed to protect privacy.
The Lord saved me for a reason!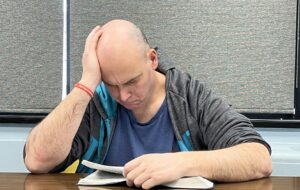 The grip of addiction had a powerful hold on David* and he eventually overdosed and   was dead for four minutes before being miraculously revived by the paramedics!
Once released from the hospital, David came to the Niagara Gospel Mission's emergency shelter and immediately started attending chapel services and weekly classes.
Now
David can be found reading his Bible at all hours of the day and going to the bus station to evangelize and tell others what God has done in his life. "The Lord spared me for a reason, and I believe that is so I can go and share the Gospel with others who struggled like me and need the freedom Christ gives." Praise God for David and the difference his story makes in the lives of others who need to know that new life is possible through Christ!!
*Names may have been changed to protect privacy.